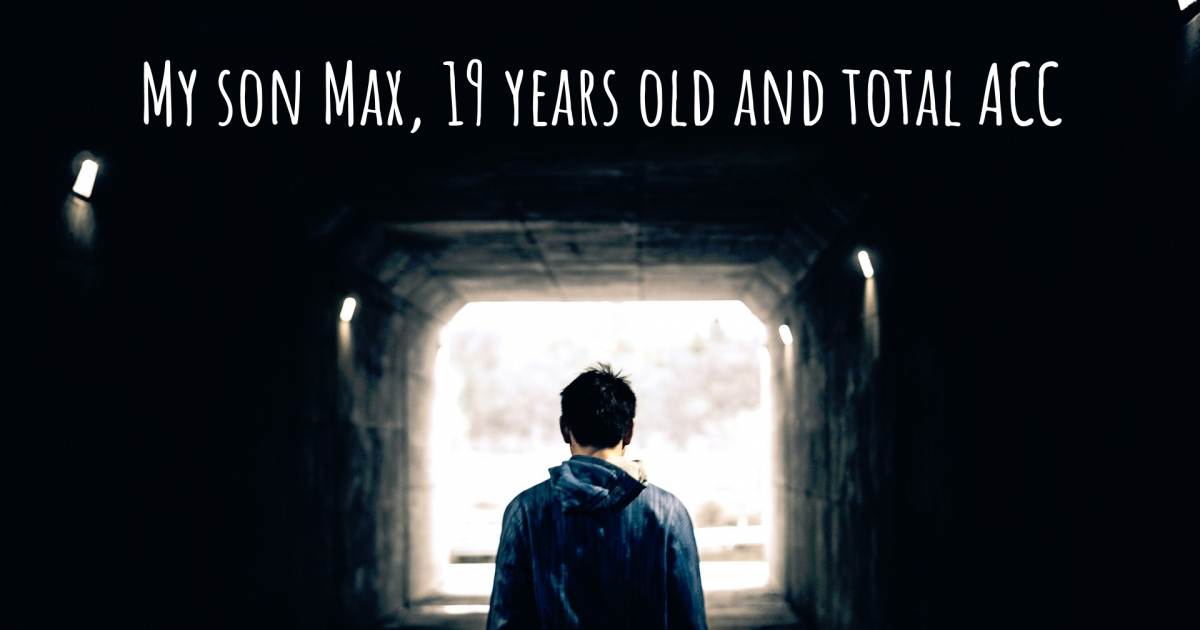 My son Max, 19 years old and total ACC
Jun 17, 2018
Year Condition Began: 2003
---
Max was a very cute child, joyful with normal development. There was nothing particular until he joined school at 3. Teachers started to mention difficulties in learning skills, especially everything related to moving in space (jumping, climbing, etc) but also drawing. He was mostly unhappy at kindergarten, crying often.
At 6 he couldn't learn reading at school but her father and I succeeded in this during summertime. We started consultations and medical checks. Nothing to say about ear or eye conditions. Lessons with a psychomotor specialist and ergo therapist completed psychological consultations.

At school life was not always great. He managed to have a couple of friends, but he was very shy and results were pretty weak. He managed anyhow to continue, loosing just one year in total.

When he was 10, I insisted for an MRI scan which uncovers a complete ACC.
This was a shock as well as a relief : we could all understand what was going on. The neuro pediatrician explained everything, that school would be challenging but that lots of people with this disorder can have a normal life.

Last year Max obtained graduation of the French baccalaureat with a specialty in computer science. We are very proud of him. And even if his first year of post-high school studies is not successful, we are confident that he can continue and obtain a 2 year diploma and work later in an IT department. He is also pretty good in English . Social life is quiet but he has a few friends to talk to.

His main worry now is to know whether he would transmit the disorder as a parent. Has anyone information on this?
---